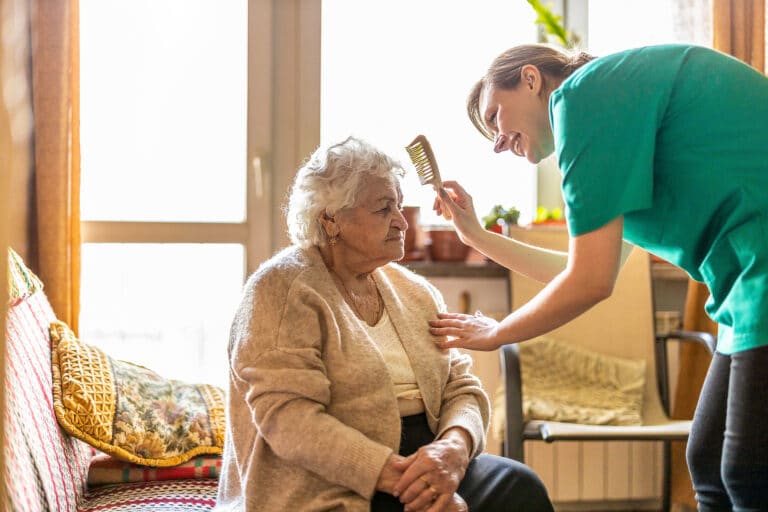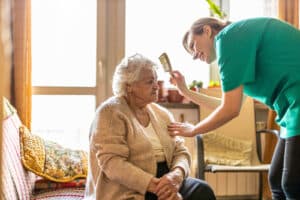 Seniors can thrive as they get older, especially if they are aging in place. Being happy at home will help seniors be happy every day. But there are other things that seniors can do to maintain good health, maintain their appearance, and keep a positive mood no matter what challenges they are facing.
Personal care at home is a great solution to help seniors that are struggling to maintain their appearance. Personal care at home is specialty care designed to help seniors with activities of daily living like showering, brushing their hair, shaving, putting on makeup, or brushing their teeth. It also includes helping seniors get dressed so they look pulled together and ready to go out and socialize.
Prioritize Hydration and Nutrition
Start the day with a nourishing breakfast and prioritize a balanced diet. Stay hydrated by drinking plenty of water throughout the day. Incorporate fruits, vegetables, whole grains, lean proteins, and healthy fats for optimal energy and vitality.
Get Some Exercise Every Day
Engage in regular physical activity that suits your abilities and preferences. Whether it's walking, swimming, gentle yoga, or dancing, staying active enhances both physical and mental well-being.
Choose Comfortable Clothes That Have Personality
Wear clothes that make you feel comfortable and confident. Choose styles and colors that you enjoy, and invest in well-fitting, quality clothing that reflects your personal taste.
Good Hygiene
Maintain a regular grooming routine that includes bathing, oral care, skincare, and haircare. Get personal care at home. Feeling clean and fresh can significantly contribute to your overall sense of well-being.
Get More Sleep
Prioritize sleep and create a soothing bedtime routine. Ensure your sleeping environment is comfortable, quiet, and dark. Quality sleep rejuvenates your body and mind, enhancing your appearance and mood.
Embrace Skin Care
Adopt a skincare regimen that suits your skin type and needs. Cleanse, moisturize, and protect your skin from the sun to maintain a healthy and youthful complexion.
Keep a Positive Mindset
Practice gratitude, positive affirmations, and mindfulness. Cultivating a positive mindset can boost your self-esteem, reduce stress, and enhance your overall outlook on life.
Make Friends And Socialize
Maintain social connections with family, friends, and your community. Engaging in meaningful conversations and activities helps combat loneliness and promotes emotional well-being.
Keep Learning
Stay curious and engaged by pursuing hobbies, learning new skills, or taking up creative pursuits. Lifelong learning keeps your mind sharp and adds a sense of accomplishment.
Practice Kindness
Extend kindness and compassion to yourself and others. Acts of kindness and altruism can boost your sense of fulfillment and contribute to a positive self-image.
Care About Your Appearance
Keep up with personal grooming and hairstyling trends that resonate with you. A new haircut or hairstyle can give you a fresh and rejuvenated look.
Prioritize Mental Health
Seek professional help if you experience persistent feelings of sadness, anxiety, or other mental health concerns. Taking care of your mental well-being is essential for looking and feeling great.
Keep Laughing
Find reasons to laugh every day. Whether through humor, entertainment, or spending time with loved ones, laughter is a natural mood enhancer.
Engage in Self-Care
Take time for self-care activities you enjoy, such as reading, listening to music, gardening, or enjoying a relaxing bath.
If you or an aging loved one are considering Personal Care at Home in San Francisco, CA please contact the caring staff at Aviva In-Home Care Today! (415) 463-1400
Aviva In-Home Care provides exceptional senior home care in the Bay Area, including San Francisco, Burlingame, San Mateo, Hillsborough, Atherton, Menlo Park, Palo Alto, Berkeley, Lafayette, Orinda, and surrounding areas.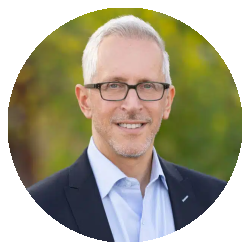 Latest posts by Evan Loevner
(see all)