Aviva In-Home Care uses a Family-Centered Approach to its home care services. Family-centered service is made up of a set of values, attitudes, and approaches to services for our clients, with regards to their individual needs and their families. Family-centered service recognizes that each family is unique; that the family is the constant in our client's life; and that they are the experts on the client's abilities and needs.
Aviva works closely with the family to make informed decisions about our services. With family-centered service, the strengths and needs of all involved family members are considered. Studies have shown that health outcomes and levels of satisfaction are improved with this model of care. This is why this model is widely used at major health facilities across the U.S.
What is companion care at home?
Companion care at home is a type of in-home care that involves providing companionship, support, and assistance to seniors or individuals who need help with daily tasks and activities. This type of care can include help with things like grocery shopping, meal preparation, light housekeeping, and transportation to appointments, as well as social activities and emotional support. Companion care can be an important resource for people who want to remain independent and in their own homes, but need a little extra help to do so.
What is the difference between a caregiver and a companion?
Personal care is providing support to someone who is not fully able to take care of themselves, such as a senior citizen or an individual with a disability. A care professional may provide a range of services, from basic assistance with daily tasks, such as medication reminders and meal preparation to more complex tasks like bathing and dressing assistance. In contrast, companion care is when our care professional provides social and emotional support to an individual, typically by engaging in activities together and providing friendship and stimulation. This may include some basic assistance with daily tasks, but their primary focus is on providing emotional support and companionship.
Aviva works closely with your family, throughout the care process, to make informed decisions about the services and support the client and family receive.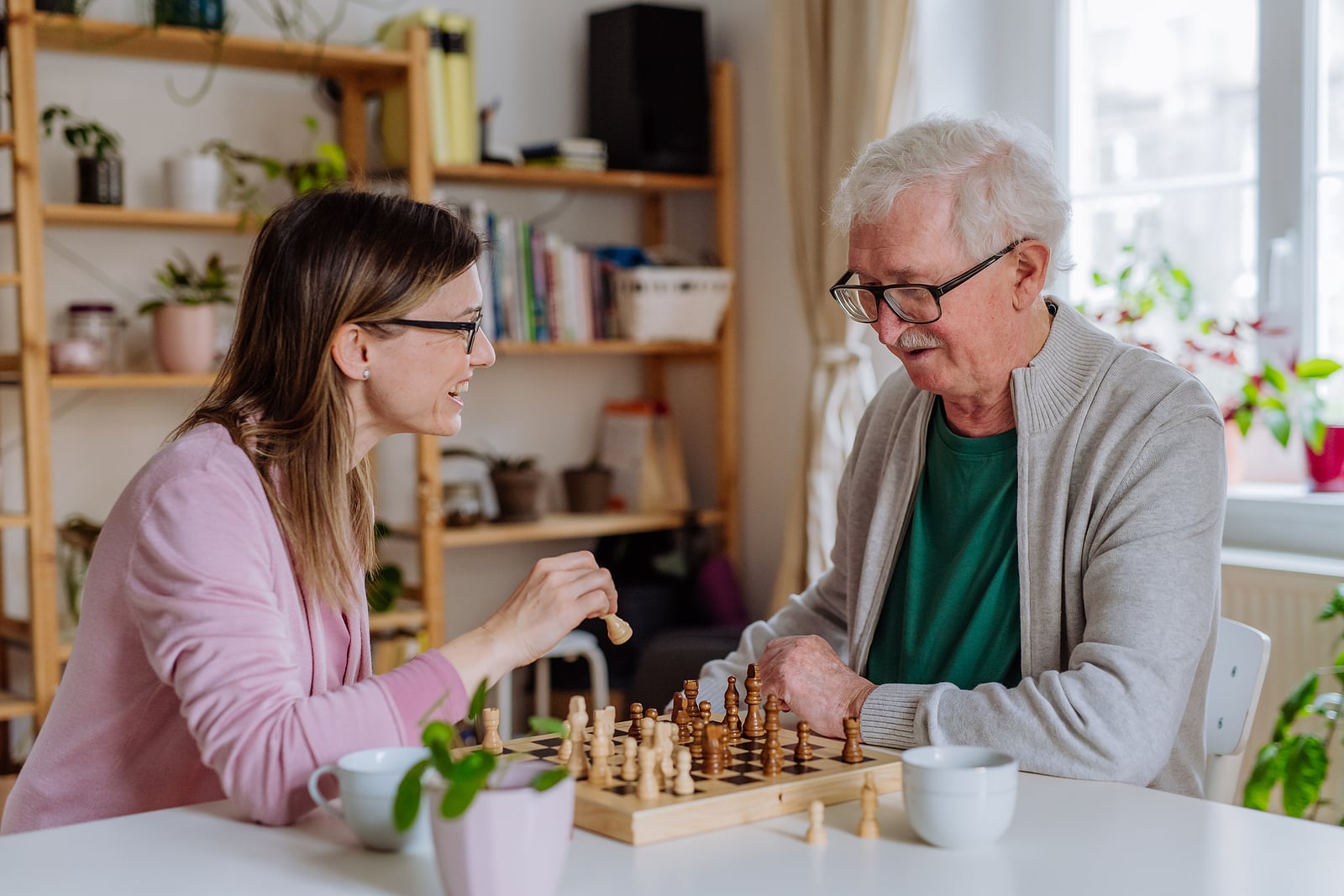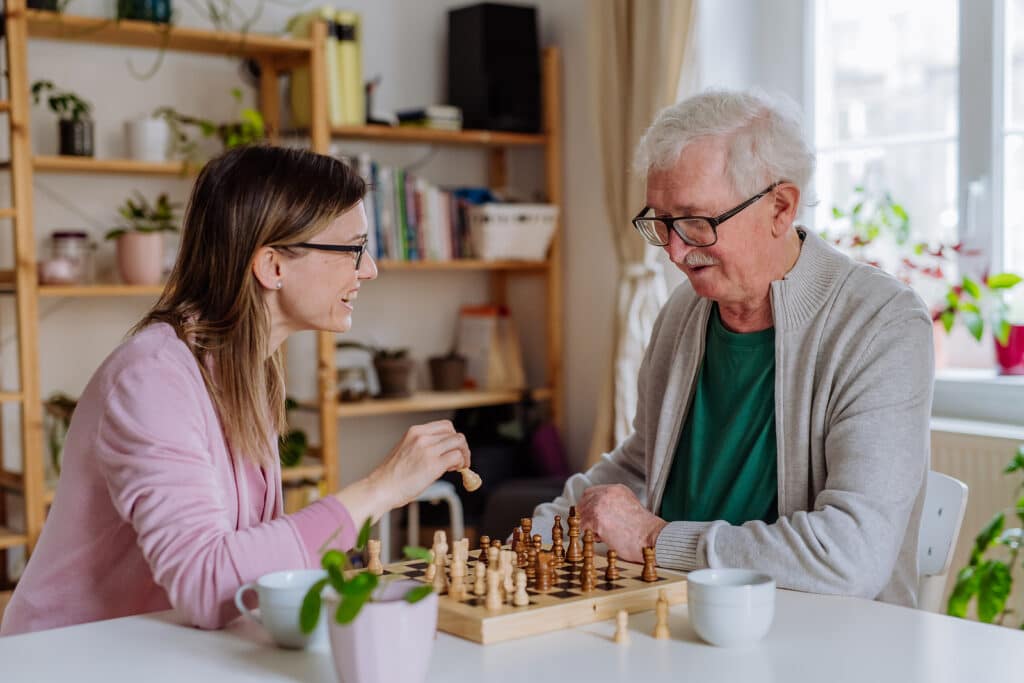 What are the duties of a companion or sitter?
The duties of a companion or sitter can vary depending on the individual's needs and preferences. In general, however, the primary role of a companion or sitter is to provide social and emotional support, as well as some basic assistance with daily tasks. 
Does Medicare cover a companion?
Medicare does not cover companion care services, which are considered to be non-medical in nature. Medicare, which is a federal health insurance program for seniors and individuals with disabilities, covers a range of medical services and treatments, but it does not cover non-medical services, such as companion care. If you are in need of companion care services and have Medicare, you will need to pay for these services out of pocket or through private insurance. It's important to check with your insurance provider to determine what types of services are covered.
What is the difference between companion care and personal care services?
Companion care and personal care services are both types of in-home care that can be provided to seniors and individuals with disabilities who need help with daily tasks and activities. The main difference between the two is the focus of the care. Companion care is focused on providing social and emotional support, as well as some basic assistance with daily tasks, such as meal preparation and light housekeeping.
Personal care services, on the other hand, are focused on providing more extensive assistance with activities of daily living, such as bathing, dressing, and toileting. Personal care services may also include more advanced care, such as exercise reminders and medication reminders. Overall, the main difference between the two is the level of care provided and the focus of the services.
Keeping your home clean is important to your health and state of well-being. An unclean environment allows germs to thrive, increasing the likelihood that Bay Area seniors come into contact with harmful bacteria that may have adverse health effects. Aviva care professionals can assist with preventative measures that reduce any chance of your loved one becoming ill from airborne or contact-based bacteria by performing some light housekeeping tasks.
Having a clean kitchen is the first area we have in mind when inspecting a client's home. All too often the refrigerator, stovetop, or compactor can serve as a host environment to pathogens and molds. Cleaning these parts of the kitchen on a regular basis ensures that food-borne germs are eliminated. Even checking the refrigerator and freezer as a part of our normal shiftwork can be a valuable exercise to ensure that spoiled foods are not missed by our elderly clients. Our care professionals can also vacuum and dust in the bedroom, keeping the threat of dust mites under control. Additional chores include arranging household belongings, mopping the floors, and doing the laundry.
Maintaining a clean and clutter-free environment will bring your loved one a greater sense of calm and relaxation. Items are less likely to be misplaced, or pose an obstacle to one's mobility. While we know the joy of living with pets, we also know that this can greatly increase the need for cleaning. Let our trained care professionals help you stay on top of the challenges of keeping a clean house with dogs, cats, or other members of the family.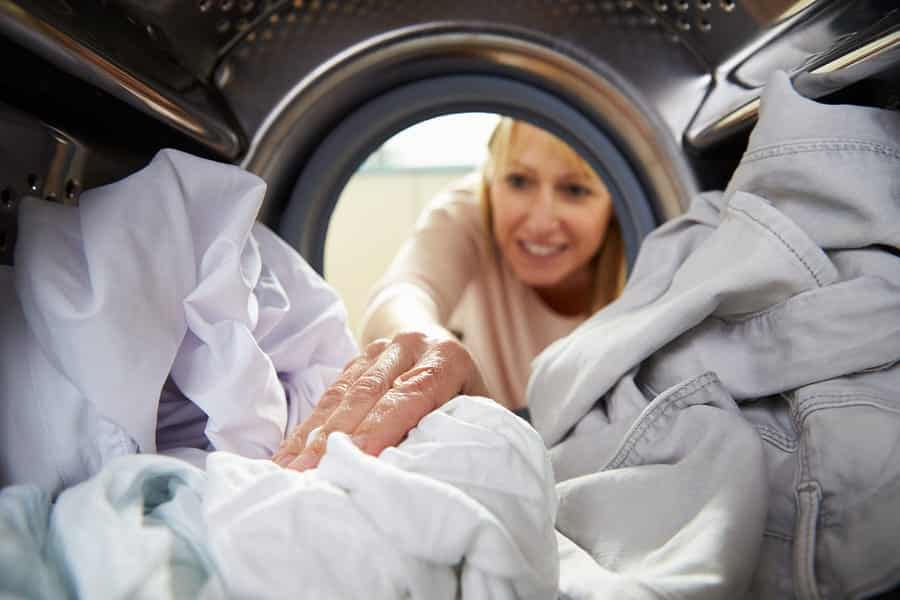 Our light housekeeping tasks include:
Maintain general cleanliness of home (dusting, mopping, vacuuming)
Bathroom maintenance (keeping a sanitary environment)
Bedroom maintenance (changing linens, dusting)
Kitchen maintenance (cleaning appliances/floors and checking for spoilage)
Minimizing clutter
Collecting and taking out the trash
Doing laundry
Washing dishes
Client Transportation & Errand Assistance
Is your elderly relative in the Bay Area challenged with getting to the store to buy needed items for the home? Perhaps it is a special social outing or club meeting that it is just difficult to get to. Once a senior decides to skip a trip here or there, it frequently becomes habit forming, leading to isolation and in some cases a depressed mood or spirit. When tasks become more challenging from a physiological perspective, clients may push themselves to try and do things they shouldn't be doing on their own. Then they are putting themselves at risk of injury from a fall or other event. A senior companion mitigates this risk, and gives the family piece-of-mind that the Aviva Care Professional is there to provide a helping hand.
At Aviva In-Home Care we consider it a vital responsibility to keep our clients engaged and connected with the local community. We want them to know that we will gladly accompany them to where they want to go, and even join in if they wish. Many clients wish to go to the supermarket, or doctor visit, a concert, or simply to meet a few friends in the park. As beautiful as our cities around the Bay can be, navigating can be a serious challenge for someone with mobility issues. It becomes infinitely easier when you know that a trusted care partner is scheduled to be with you on certain days.
Here is a list of some of the daily activities we can help with:
• Running errands and shopping
• Drop off and pick up dry cleaning
• Escort to religious services
• Assist with airport pick up & drop off
• Escort to appointments
• Escort to shopping
• Escort to club meetings and social gatherings
• Join in walks in the park
We understand that choosing a home care provider for yourself or a family member can be a difficult decision, and we believe that hearing from those who have already gone through the process can help ease any concerns you may have.
Medication Monitoring & Reminders
One of the most critical tasks we perform with our clients concerns medication reminders. Whether there are specific medications that need to be taken pre or post-surgical procedures, or as with many clients, an increasing number of pills that have to be taken each day as part of the normal course of treatment, our trained care professionals can provide medication reminders to ensure that pills are taken at proper times.  While this clearly becomes a concern with seniors who are suffering from dementia, it can also be a concern with healthy seniors who have difficulty keeping track of what they have and haven't taken.
A 2009 NIH funded study showed that medication use in older adults is often inappropriate and erroneous. When medications are not taken correctly, this can lead to serious adverse reactions, and in some cases hospitalization is necessary. Dr. Stefano Del Canale reported in a 2013 Jefferson School of Population Health study that "…elderly people are using so many medications that the choice of safe ones is an issue of paramount importance." The reality is that physicians are not able to adequately monitor whether or not their patients are taking medications properly. Aviva Care Professionals can be by your loved ones side to ensure that they are reminded of which medications to take, and when, thus minimizing the chance of errors.
Many of the Bay Area families we talk to stress the important role that mealtimes play in their lives. Meals are as much a social experience as a physiological necessity. Our care professionals are happy to prepare a meal for a client when they wish, or even join with them to prepare a meal or other creation of joy such as a cake or snack. Many times they will enjoy the meal with the client, swapping stories or just sharing the news of the day.
Ensuring that our elder clients get their proper nutrition is a frequent topic that comes up during our initial in-home assessments with families. The son or daughter may be concerned that their parent is not eating regularly, or simply not focused on good nutritional habits. Malnutrition can lead to poorer health, and in some cases result in hospitalization. All too often we hear of cases where this is evident amongst the Bay Area senior population.
Our care professionals are trained in good nutritional habits and can guide clients towards healthier eating options. We train our staff to ensure that they know how to work with seniors that exhibit a reduced appetite due to specific mediations, a slower metabolism, or mental health issues. While we work with our clients and families to ensure that proper meals are prepared, we also know the importance of close communication with our clients' physicians, who may have previously setup specific dietary guidelines that need to be followed.
The process begins by the Aviva team discovering what you like to eat, how often, and whether or not you enjoy cooking & baking. We're happy to take you grocery shopping, or collect the food you need. We know that we don't know everything when it comes to the kitchen, so occasionally our clients will even show us a new recipe or favorite food. Whether it's enjoying a serving of comfort food, or discovering a new, light-fare meal together, mealtime with our care professionals becomes a fun experience!
Aviva In-Home Care's meal and snack preparation services include:
Preparing meals and light snacks, with client if they desire
Grocery shopping, with or without the client
Ensuring the kitchen is clean following the meal
Focusing on healthy diet meals (by request), which may include low sodium or diabetic diets
Monitoring food freshness
Why Choose Aviva In-Home Care for Companion Care Services?
Providing Companion Care in San Francisco, Burlingame, San Mateo, Hillsborough, Atherton, Menlo Park, Palo Alto, Berkeley, Lafayette, Orinda, San Bruno, Millbrae, San Carlos, Belmont, Redwood City, Mountain View, Sunnyvale, Los Altos, San Jose, Santa Clara, Albany, Montclair, Emeryville, Foster City, Oakland Hills, Berkeley Hills, San Leandro, Hayward, Richmond, Cupertino, Campbell, Los Gatos, Saratoga, Moraga, Claremont, Palo Alto Hills, & Los Altos Hills.
With Family-Centered Care, the strengths and needs of all involved family members are considered.