Aviva In-Home Care uses a Family-Centered Model of Care approach to home care services. Family-Centered care is made up of a set of values, attitudes, and approaches to services for clients with special needs and their families. Family-Centered care recognizes that each family is unique; that the family is the constant in our client's life; and that they are the experts on the client's abilities and needs.
Aviva works closely with the family to make informed decisions about the services and support the client and family receive. With Family-Centered care, the strengths and needs of all involved family members are considered. Studies have shown that health outcomes and levels of satisfaction are improved with this model of care. This is why this model is widely used at major health facilities across the U.S.
How can you stay up-to-date on the well-being of your loved one?
We realize that many of our client's families are at a distance from the Bay Area. Consequently, they want to stay apprised of their loved one's status on a week-to-week or even day-to-day basis.
Aviva In-Home Care maintains a record of daily activities with our clients, and our care professionals are trained to monitor any changes in behavior, mood, eating habits, and health status. We carefully capture this information and will provide timely updates to family members when requested.  Further, when relevant, we can update our clients' healthcare practitioners (physicians, physical therapists, etc.) when necessary, so that they can make optimal decisions. We also collaborate with community partners, such as home health agencies and medical equipment providers, to ensure that our clients' experience seamless service and avoid any gaps in care.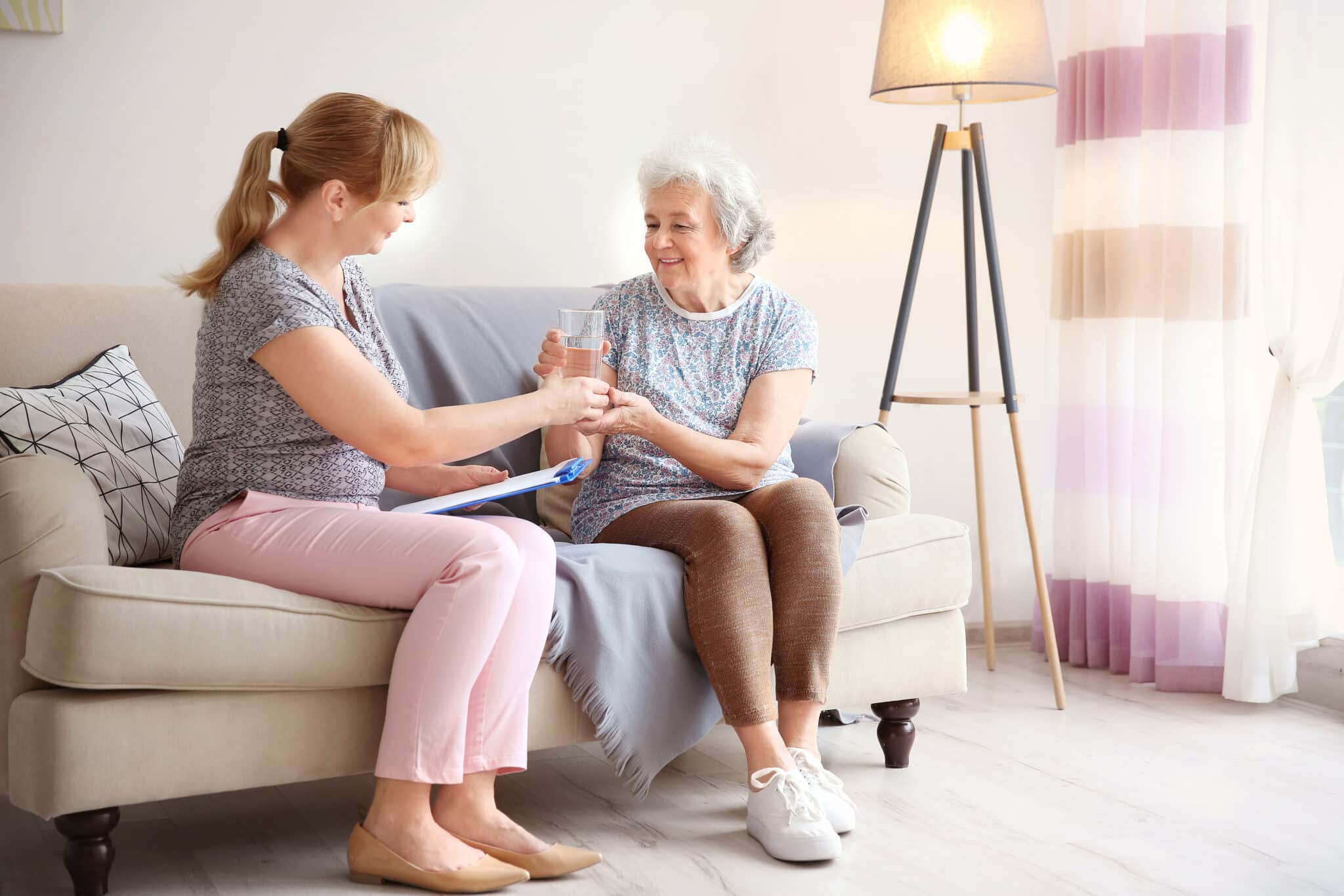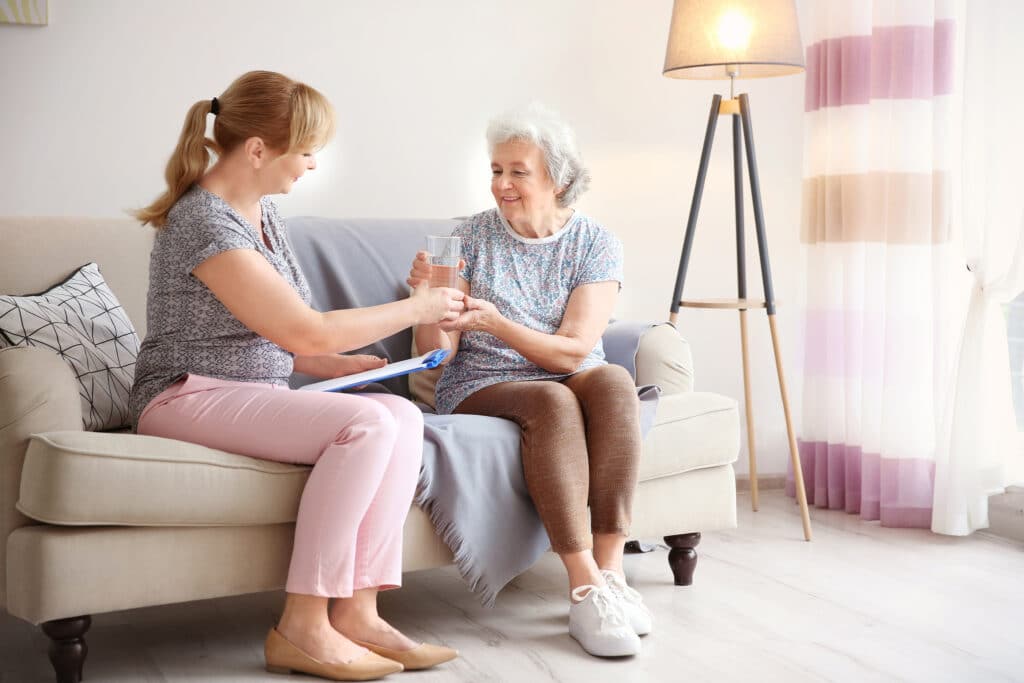 Family Centered Model of Care
Aviva follows the Family-Centered Model of care, a model adopted by many leading hospitals in the U.S. This means that we work closely with the family and client up front to design an optimal plan of care. This collaboration doesn't end there – the family's input is solicited throughout the care cycle so that we can continue to improve our services.
Aviva works closely with your family, throughout the care process, to make informed decisions about the services and support the client and family receive.
Additionally, as a key focus for hospitals right now is post-discharge compliance, closing the loops of communication with assigned registered nurses for example, is supremely important. As part of our "Welcome Home Program" we will provide feedback to these key healthcare professionals as needed, while helping our senior clients successfully manage their transition back to their routines within the home.
Think of us as your "extended family" in the Bay Area, only with a bit more training. At the end of the day, it's our goal to treat your loved one as you would.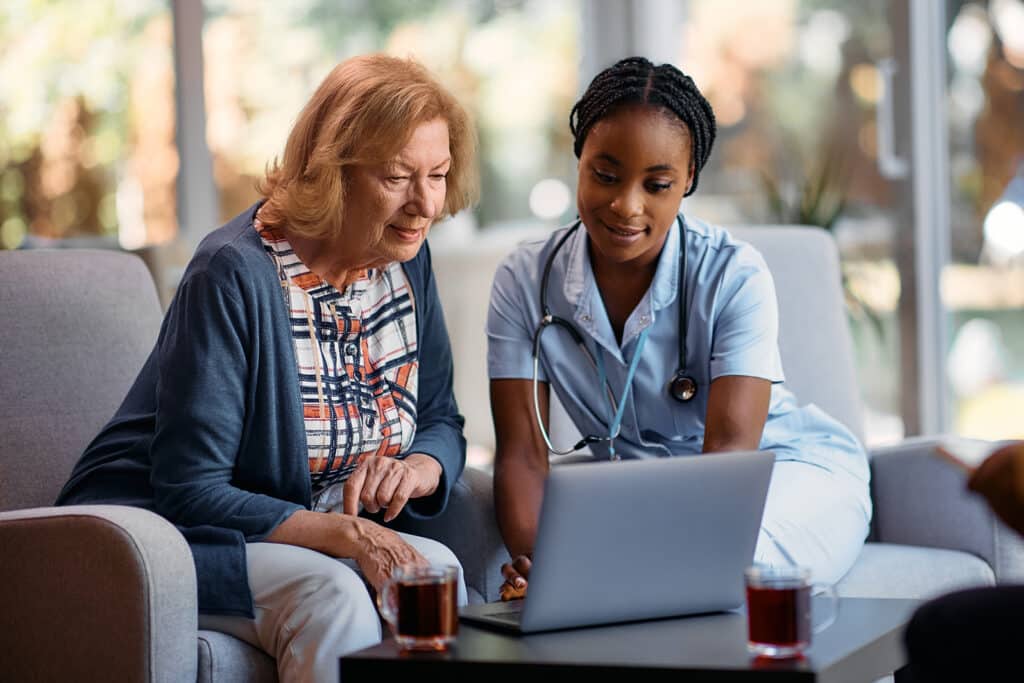 Why choose Aviva In-Home Care for Family Status Reporting Services?
Providing Family Status Reporting in San Francisco, Burlingame, San Mateo, Hillsborough, Atherton, Menlo Park, Palo Alto, Berkeley, Lafayette, Orinda, San Bruno, Millbrae, San Carlos, Belmont, Redwood City, Mountain View, Sunnyvale, Los Altos, San Jose, Santa Clara, Albany, Montclair, Emeryville, Foster City, Oakland Hills, Berkeley Hills, San Leandro, Hayward, Richmond, Cupertino, Campbell, Los Gatos, Saratoga, Moraga, Claremont, Palo Alto Hills, & Los Altos Hills.
With Family-Centered Care, the strengths and needs of all involved family members are considered.