Virtual Reality Benefits For Seniors
Headsets that let people climb mountains and get into sword fights in three dimensions are no longer the exclusive province of Star Trek and similar science fiction shows.
Virtual Reality (VR, if you want to be hip) systems, like Oculus Rift and Google Daydream, are available today on Amazon.
These virtual reality gizmos were designed to take game playing to the next level, of course, but they have an amazingly broad range of uses for many people who are not teenage ninja warriors in their hours out of school.
It might seem unlikely that people over 65 would embrace this new technology, but that's what happened. VR has proved so useful to people with reduced social contact and people with limited mobility, that there are now studies about how much VR helps seniors cope with life.
Benefits to Mental Health
VR has several applications to the mental health of older users. It has been shown to help ease pain and make medical procedures easier to endure. That's because the three-dimensional experience of virtual reality is so immersive that it can distract people from pain and discomfort.
A few doctors are experimenting with VR as a way to diagnose declining cognitive ability. That means that dementias like Alzheimer's disease can be pinpointed in the doctor's office while the patient plays a game or travels (virtually) through the desert in an Arabian caravan.
Seniors can use VR to learn new skills and information, and at least one study found that seniors were more successful at retaining and using information learned through VR than through more traditional learning methods. This discovery has important applications to the treatment of dementia. Cognitive training, which stimulates the learning centers of the brain, has proven useful in slowing the progress of dementia. And virtual reality turns out to be an excellent tool for this cognitive training.
VR For Exercise
You have no doubt heard that exercise is good for seniors. A few workouts a week fend off muscle loss, heart disease, high cholesterol, and weight gain.
But how do you get your senior to do these workouts? Is it even safe for him to go to the tennis court? Or to run on a nearby sidewalk. Here, again, VR comes to the rescue. VR can be used as a workout tool. Your senior puts on the headset and is guided through some movements that build strength, perhaps by boxing with a virtual opponent.
Self Magazine writer Louise Green reports that working out with a virtual reality program doesn't feel like working out. It's fun, whereas exercise traditionally seems like a boring chore for many people.
Green also writes that exercising with VR has improved her technique in a way that previous workouts were unable to do.
In conclusion, VR, along with home modifications and home care, promise to make aging a much more adventurous and stimulating experience than it was in the past. Talk to your home care professional about whether VR would benefit your senior. You can learn more about these devices on Amazon.com and at retail stores like Best Buy.
If you or an aging loved-one are considering hiring

Home Health Care in Foster City, CA

, call the caring staff at Aviva In-Home Care.
Call today: (415) 795-2203
Sources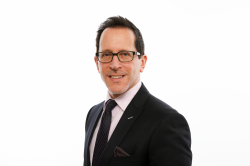 Latest posts by Evan Loevner, CEO
(see all)