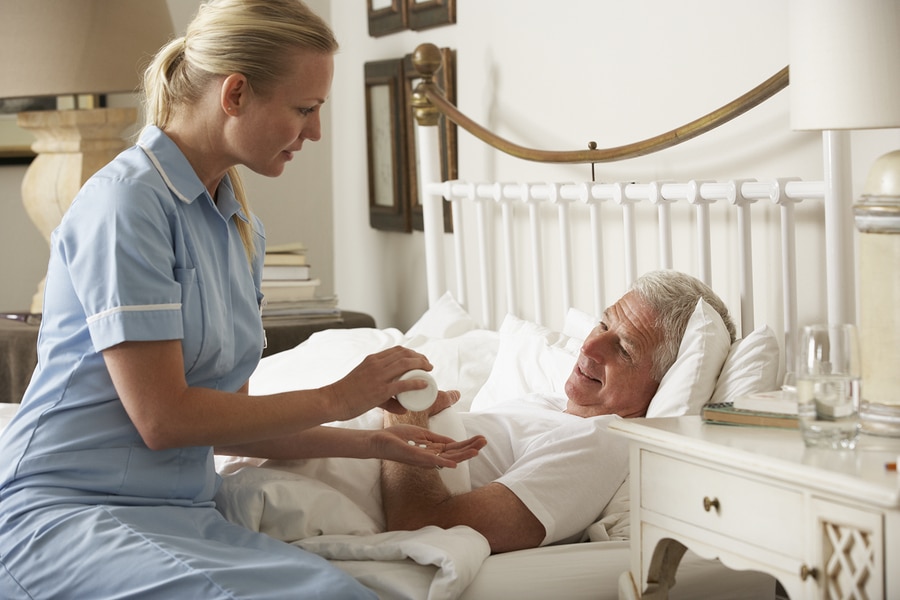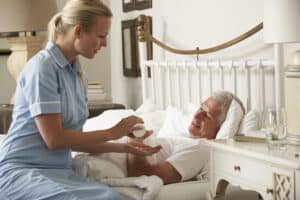 Caring for a bedridden senior can seem intimidating, but there are some basic steps you should know how to do. If you feel like you need more help when caring for an immobile loved one, it is time to consider hiring senior home care to help your family. They may make it more comfortable for you and your elderly parents to have a relationship. Your senior mom or dad may still be able to talk, have opinions, or want to try to remain independent. This is all okay, and you should always put yourself in their shoes. Senior home care may be more comfortable for them to depend on.
However, if you are still determined to care for your elderly loved one, here are some tips you should know if they are bed-bound.
Focus on Healthy Eating
Seniors who stay in bed most of the day or are bedridden will not be moving around as much as those who are still mobile. This can cause problems when it comes to weight. Your loved one should be focused on eating healthy and portion size to control weight gain. You may want to cater to their every need and get them whatever they ask for, but it can be bad for their health when they start asking for unhealthy things. You or senior home care should encourage healthy eating habits by bringing them fresh fruits and vegetables to snack on.
Always Wash the Bed
If your loved one is lying in bed for multiple days in a row, it can accumulate dirt, dust, and bacteria, so changing their sheets and washing their bed throughout the week is crucial. You should focus on changing the bed around 2-3 times weekly to keep their rooms and bodies clean. It is also important the senior gets a bath too, which will help keep the bed from getting bacteria. If your senior wants to do this with someone else, it will be crucial to find the right senior home care provider.
Still Workout
Your loved one may not be able to get up and walk around the block, but they can still move around in bed and focus on certain areas of the body. They can use resistance bands around their feet or small weights to focus on their arms. Whatever your senior can do in bed, they should focus on doing it a few times a week. This will help them burn off extra energy, maintain weight, and may make them feel happier.
Find the Right Activities
It can be easy to turn on the TV and never turn it off for a senior. However, too much TV can negatively impact your loved one. They may not be happy watching TV for that long time, which can also impact their moods. Instead, find other activities for your loved one. Buy them books, adult coloring books, games, social media, and puzzles to work on. Finding various activities will not only keep your loved one's brain healthy, it will help keep them entertained throughout the day. Senior home care may also be a great asset because it can provide companionship for your loved one when you are not around.
If you or an aging loved one are considering Senior Home Care in San Francisco, CA please contact the caring staff at Aviva In-Home Care Today! (415) 463-1400
Aviva In-Home Care provides exceptional senior home care in the Bay Area, including San Francisco, Burlingame, San Mateo, Hillsborough, Atherton, Menlo Park, Palo Alto, Berkeley, Lafayette, Orinda, and surrounding areas.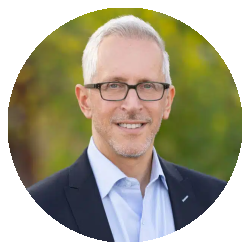 Latest posts by Evan Loevner
(see all)