Senior Health: Four Tips for Helping Your Senior to Manage Pain
Senior Health: Pain is notoriously difficult to manage because it's so individual.
Senior Health: What can help is for you and you're senior to develop a way to dig deeper into what's causing her pain, what helps, and how you can determine her degree of pain.
Find a Way that Helps Her to Categorize Her Pain
Understanding how severe your senior's pain is will help you to know how you might be able to help her. Mild pain might fall under the level of "acceptable," meaning that it doesn't interfere with her ability to do what she wants to do, but she is still experiencing pain. More severe pain means that there are other actions that she might need to take, like using a heating pad or changing her position. Using a pain scale is a good way for you both to understand where she is on that spectrum of pain.
Talk to Her about What Helps Her Pain and What Makes it Worse
The first step in really helping your elderly family member with her pain is to know what helps and what doesn't her senior health. If you're offering her assistance that doesn't help, that's something you need to know. When she's feeling well, start a list together of the actions that help. This gives you something you can refer back to when she's not feeling well and may not remember what to try.
Keep a Detailed Pain Log
You want to believe that you'll remember exactly what happened every time you helped your senior manage her pain, but it all blends together. Something that's a lot more reliable than memory is a detailed pain log. You'll want to note the date and time she experienced pain and where she falls on the pain scale you've agreed to use. Keep track of where she experiences the pain and also log what helped and what didn't. You'll start to see patterns that help you even more.
Senior Health: Share the Information You Gather with Your Senior's Doctor
The information that you and your senior put together will help immensely the next time she goes to talk to her doctor. This can help to put together a more comprehensive care plan for her, which may make pain management even more effective.
Pain can affect your senior's mood, mobility, and so much more. It can help a lot for her to have senior care providers there to assist with anything that is more difficult, especially when her pain levels are higher. Make her senior health a priority.
If you or an aging loved-one are considering hiring

Caregiver in Orinda, CA

, call the caring staff at Aviva In-Home Care.
Call today: (415) 795-2203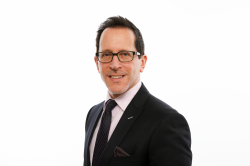 Latest posts by Evan Loevner, CEO
(see all)