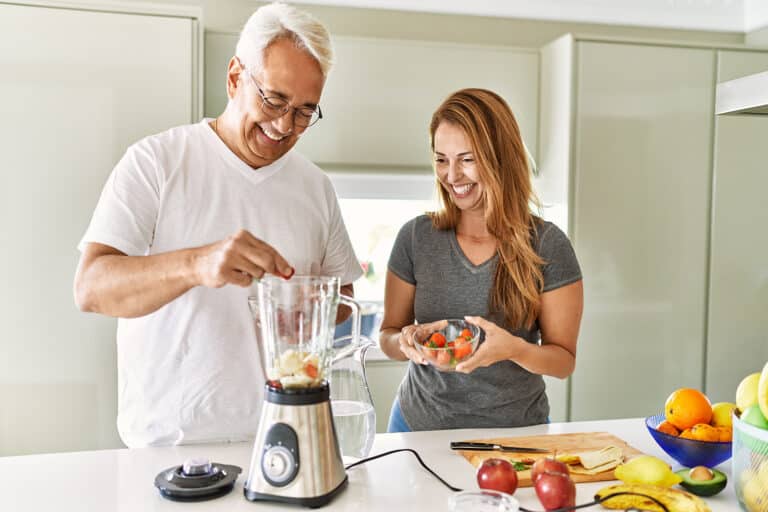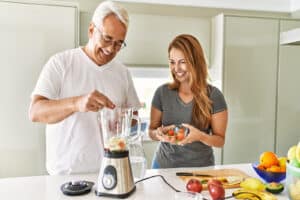 Eating a balanced diet is the key to health for everyone, but especially for seniors. What this means is eating a variety of lean proteins along with whole grains, healthy fats, and plenty of fruits and vegetables. The problem is that often seniors find it to be a little more difficult than it used to be to cook healthy meals. They run into this issue for a variety of different reasons, but it can be easy to fix with the help of home care providers.
Ease into Dietary Changes
Dietary changes are not easy, especially for seniors. Throwing a lot of changes into a senior's diet all at once can be overwhelming and worse, those changes might not stick. Starting out slowly by introducing more fruits and vegetables overall into each meal can help a lot. It's also important to make dietary changes fun and to respect seniors' preferences. Forcing them to eat foods they truly don't like isn't going to be helpful.
Fresh, Frozen, or Canned
There's a lot of debate around the belief that the only healthy produce is fresh produce. But the reality is that fresh produce isn't always the most accessible option. It also isn't the only healthy option. Frozen and canned produce are easily stored, last a long time, and are full of the nutrients that seniors need in order to stay healthy. It's also easy for home care providers to help seniors stock up on produce when they're incorporating fresh, frozen, and canned produce options.
Toss into Dishes
Throwing some extra vegetables or fruits into already-favorite dishes is a great way to bump up the nutrients in something seniors already love to eat. Adding chopped-up spinach or other vegetables into scrambled eggs or omelets is an easy thing to do, for instance. Adding extra beans or vegetables into a soup is another way to boost the veggie content. Adding a side salad to meals can also help.
Blend into Foods
For seniors who really aren't into the idea of eating more fruits and vegetables, it can help to make them a little less obvious. Sauces and dips with fruits and vegetables blended in can be incredibly tasty, plus they have tons of nutrients from the included produce. Smoothies are an easy way to add more fruits, vegetables, and even dark leafy greens into a senior's diet. Another option is to try out recipes for things like zucchini bread or black bean brownies. These baked goods are delicious and also full of undetectable produce.
Play Around with Spices
Spices are often the answer to making foods more palatable. This is especially important for seniors who need to cut back on their salt intake. Using herbs and spices helps to boost the flavor of both fruits and vegetables, while also making them more visually appealing. Fresh or dried herbs can be equally helpful. Sometimes just changing the herbs and spices used can completely change the flavor profile of different fruits and vegetables.
It doesn't have to feel like a losing battle to get seniors to eat more produce on a regular basis. Making it easier for seniors to have healthy, tasty food means sometimes getting help from home care providers and thinking outside the box a bit.
If you or an aging loved one are considering Home Care in Palo Alto, CA, please contact the caring staff at Aviva In-Home Care today (415) 463-1400
Aviva In-Home Care provides exceptional senior home care in the Bay Area, including  San Francisco, Burlingame, San Mateo, Hillsborough, Atherton, Menlo Park, Palo Alto, Berkeley, Lafayette, Orinda, and surrounding areas.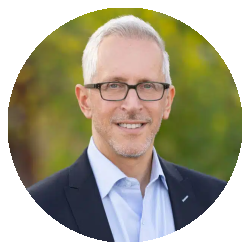 Latest posts by Evan Loevner
(see all)