Senior Care: Pet Therapy and Senior Citizens: Learn About it Today
Senior Care: There are numerous tips that can help your elderly loved one to live a great life.
The truth is that many elderly people end up being depressed. They don't feel as if they have much reason to socialize or they may even lose their passions in life. You can help your elderly loved one. One option might be to get them into pet therapy. This could include going to pet therapy sessions or having a pet of their own. Pets offer loyalty, companionship, and so much more. Senior care providers can be a great source to help with pet management.
Benefits of Pet Therapy for Senior Citizens
There are so many ways that pet therapy can benefit senior citizens. If you are wondering how to help your elderly loved one enjoy their elderly years, learning more about these benefits can be a good start. Some of the many benefits of pet therapy for the elderly include:
-Lowering heart rate
-Reducing feelings of isolation
-Relieving symptoms of anxiety or depression
-Reducing stress
-Improving mobility
-Increasing passion and motivation in life
-Having a sense of purpose
-Improving brain functions and mental stimulation
-Feeling needed
-No judgment and receiving unconditional love
As you can tell, there are many amazing benefits of pet therapy. Now that you know about the various pet therapy benefits, you or a senior home care provider may want to talk to your elderly loved one about this type of therapy.
Best Pets for Pet Therapy
If your elderly loved one would like to receive pet therapy in their own home, that can be done by getting them a pet. Just make sure that your elderly loved one is capable of caring for the pet or that someone else can help them with the care for their pet. For example, you or a senior home care provider may be able to take the dog outside to go pee.
With this being said, there are many pets that are best for this type of therapy. Some of these pets include:
-Golden Retriever
-Shih-tzu
-Bassett hound
-Poodle
-Yorkie
-Pug
-All cats
Talk to your elderly loved one and see what type of pet they want to get. If it is a different breed of dog, you can look up the companionship or personality traits of that dog. Make sure they would be good for companionship.
Senior Care: Conclusion
You just read about some ways that pet therapy can be beneficial for senior citizens. You learned about the types of pets that make for great companions. Now, you can talk to your elderly loved one about this type of therapy and see if it is something they would be interested in. Call a senior care agency today to see how they can assist your senior.
If you or an aging loved-one are considering hiring Senior Care in Los Altos, CA, call the caring staff at Aviva In-Home Care.
Call today: (415) 795-2203
Sources
https://www.ncbi.nlm.nih.gov/pmc/articles/PMC4248608/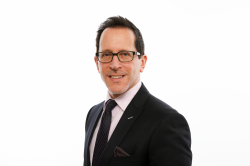 Latest posts by Evan Loevner, CEO
(see all)