Could Mildew Be Causing Your Mom's Allergies?
When your mom's allergies are at their worst, she might find it hard to do things around the house. There are ways to help her reduce her symptoms. Mold and mildew allergies usually have symptoms like a runny nose, nasal congestion, dry skin, sneezing, and itchy/watery eyes.
Call her doctor first and see what allergy medications are recommended for her. She may get some relief from taking allergy medications that ease the symptoms. Prescription medication may work best for her. After that, try these steps.
Check the House for Mildew and Mold
Look over her house for mold and mildew. The first area to check is the bathroom. If the ventilation isn't enough, mildew may be forming on the walls or ceilings. It must be addressed.
You may find mildew in the basement, under a sink, or around a toilet tank. If you see any, you want to clean it up and address the moisture issue. The remedy will depend on where you find the mildew.
In a bathroom, you'll need to replace her bathroom fan, if there is one, or add a small window that can be opened to let the humidity out while people take showers. Once the ventilation is better, spray the fungus with hydrogen peroxide to kill it. Use paint that kills and prevents mildew from returning once the hydrogen period had dried.
A dehumidifier in a basement will help. Under a sink, you should check for leaks and have them repaired. Clean remaining mildew stains with hydrogen peroxide.
If there is black mold in the basement or on walls, do not take care of it yourself. Hire professionals who specialize in mold abatement. You do not want to add additional problems to the air quality in your mom's home by releasing mold spores everywhere.
Add an Air Purifier
Put an air purifier that uses HEPA filters in areas she uses the most. If she spends most of her time in the family room, you'll want an air purifier in there. Add another in her bedroom.
Look for Energy Star rated purifiers and change the filters as recommended. Some have filters you can remove, wipe or rinse off, and replace. That may save money over time.
Hire Senior Care Services
Have caregivers stop by once a week to clean the house. Caregivers can keep up with cleaning chores and notify you if any mildew is spotted. If tile grout is being cleaned regularly and sinks are being cleaned and sterilized, mildew is less likely to form.
Senior care is easily arranged by picking up the phone and calling a representative. Have a list of services your mom needs and let the agency know how often your mom needs help.
If you or an aging loved-one are considering hiring Elderly Care in Belmont, CA, call the caring staff at Aviva In-Home Care.
Call today: (415) 795-2203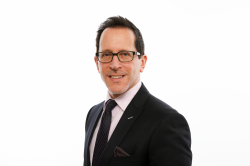 Latest posts by Evan Loevner, CEO
(see all)