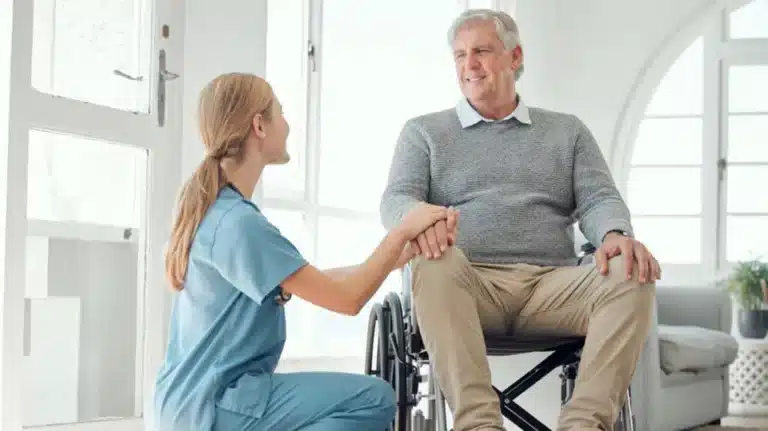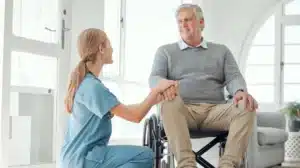 A stay in a hospital can be a traumatic event for your loved one. It's an unfamiliar environment that's filled with lots of people your loved one doesn't know and lots of sounds and smells that can seem threatening. And if the hospital stay was a planned one (such as for surgery or treatment), the stress that led to that hospital stay can remain, making it impossible to relax and heal while there. While everyone may be excited for your loved one to return home to complete his healing, it's important to realize that he's probably going to continue to need some help on his road to wellness. Here are five reasons that hiring someone to help with post-hospital care should be considered before your loved one returns home.
Prevent Falling
Many people don't realize how weak they're going to be after a hospital stay. Laying in bed for most of the day as the body works to heal itself, can cause muscles to weaken and coordination to suffer. A post-hospital care provider can help your loved one get across the room to get to the bathroom or get in and out of bed.
Medications
Having a post-hospital care provider stay with your loved one during his recovery time means you'll have someone to help with medication management. They can also assist with wound care and cleaning.
Eating and Drinking
While this might seem like something your loved one can do on his own, if he's recovering from a serious hospital visit, the idea of getting up from his recovery area (whether it's his bed or the couch), and making a fresh meal or even pouring a glass of water may seem like too much work. A post-hospital care provider can make sure he eats the best food he can for recovery and stays properly hydrated.
Grooming
Some tasks after a hospital stay can be difficult. It might be hard for your loved one to take a shower or bath, depending upon where the surgery was or if he has a cast or wound that can't get wet. His post-hospital care provider can help him get ready each day. Having a good shower can be a great way to lift your loved one's spirits as well.
Recovery Issues
Many people recovering from a hospital stay are so desperate to not go back that they'll not report it to anyone if recovery is not going as planned. They may simply hope it'll get better until it becomes so bad, they have to go back. A trained post-hospital care provider will be able to reduce the chance of another hospital stay by alerting doctors and nurses of any potential trouble areas before they get out of control.
If you plan to help your loved one recover from a hospital stay, you might want to consider a post hospital care provider to assist you and provide not only expertise but relief.
If you or an aging loved one are considering Post-Hospital Care in San Mateo, CA, please contact the caring staff at Aviva In-Home Care today (415) 463-1400
Aviva In-Home Care provides exceptional senior home care in the Bay Area, including  San Francisco, Burlingame, San Mateo, Hillsborough, Atherton, Menlo Park, Palo Alto, Berkeley, Lafayette, Orinda, and surrounding areas.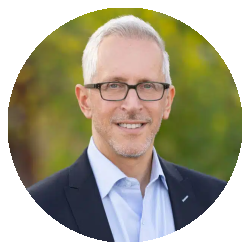 Latest posts by Evan Loevner
(see all)